What works for big businesses might not always work for smaller ones. As a start-up or a small/medium scale business, your social media figures and your advertising budgets can be easily dwarfed by those of an established brand. Which is precisely why your brand strategy will be different from that of the CocoColas and the Lululemons.
Usually, in our blogs about Marketing in Vancouver, we refer to examples about brands with more than 10 stores across Canada, or a wide online presence and with a decent advertising budget. But in this article, we're writing to offer tips to small and medium scale businesses. To that cute local shop that's been selling something special for 20 years but has no presence online, or that lovely cafe next door that has the best soup but no website to show its menu when people are deciding what to have for lunch or that fashion store that has been started by a friend on Instagram. Here goes.
How to grow your small business with branding. 6 useful brand tips!
#1. Dump Those Business Cards
You heard that right. As much as we love designing business cards, a small business can do without them. Business cards are perfect conversation starters and sign-offs for professionals like lawyers, real estate agents and Doctors. They're a part of the branding services we offer to all our clients. But if you are a small business especially a retail one, your brand doesn't need a business card. Your customer seeks information online, each time. She probably doesn't even add business numbers to phone contacts.
An amazing alternative to business cards are things like customer review forms, redemption coupons, membership cards, innovative utility items with your branding. Read about some amazing ways to win customer loyalty here. Instead of investing your energies on designing and printing business cards, you should strive to popularize a unique hashtag for your business and make sure all your social profiles are updated, regularly checked and on-brand. Your website should be google-optimized and your business profile on google-my-business should have all the information you'd want your business card to have. Social media and search engine professionals like us can do a great job at optimizing your brand for social media, but the basic needs can be met by you yourself as a business owner.
#2. Place Brand Experience Before Logo Design
Customers automatically create a brand visual in their mind, with or without any efforts from your side. Even if you don't really design a logo for your brand, your customers will find some symbol or some font to associate with your brand. It could be your signage outside the store or the photograph on your Instagram profile. Which is why we marketers often say, invest in branding. Since your business is already getting branded, it is best suggested that the branding is controlled by you instead of the customers. No doubt, logos are important. But we often see brands fussing too much over their Pantones, CMYK percentages and the 0.1234 degree tilt that they want to give their logo. Well, here's the cold hard truth, it doesn't matter! Not right now. You are still a developing brand, in the next three years, you are probably going to change your logo 6 times. And each time you'd want everyone in your team to embrace the change. Save that time and effort and just stick to a simple logo. Instead, focus on the brand experience.
Talk to some people outside your brand, identify what your customer loves about your brand and try to build on that. Is it your store staff's uniform or how they close a transaction/sale, is it the 'welcome-home' feel that you offer to your customers. The unique brand experience will win you more growth and sales than your logo. And this is where you need the consistency right now. To offer the same fulfilling experience to your customers, each and every time.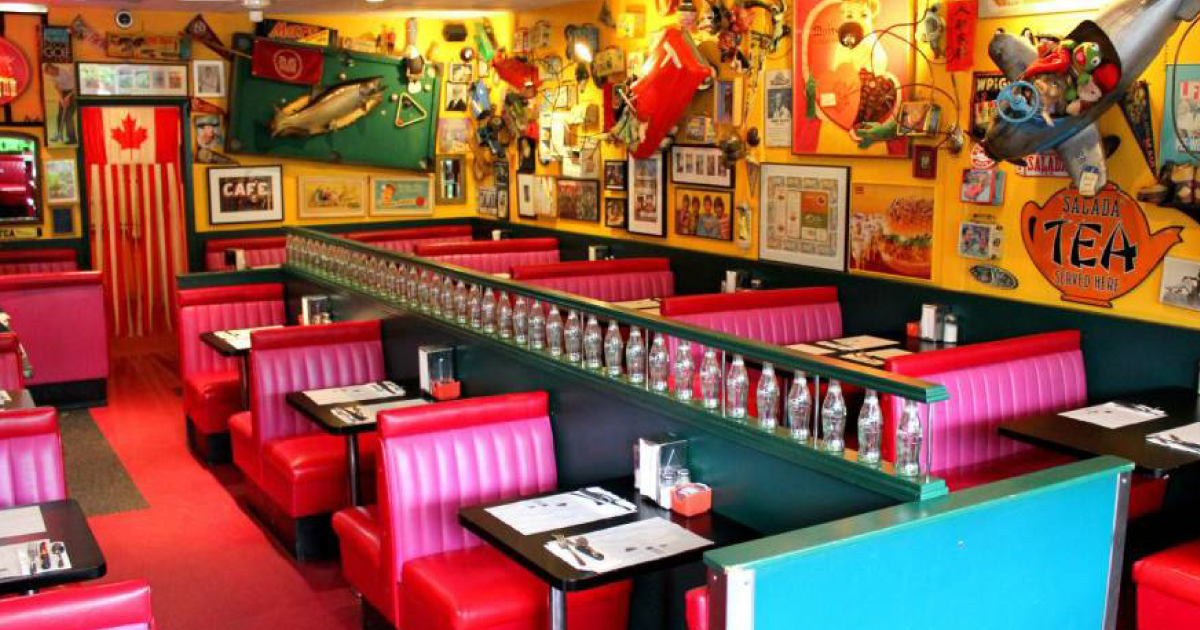 #3. Think Mobile Only
That's not a typo. We mean 'Think mobile only' and not ' Think Mobile First'. As a growing brand, you can only afford to focus on what's most important. And 'mobile' is most important right now. Your brand should work beautifully on mobiles. Your social media profiles and feeds, your website and your emails should all have a consistent brand experience when accessed from mobiles. Your tagline and your USP should be highlighted neatly.
Videos come really handy here. You can create a nice brand video and pin it to all your social profiles. It is very easy to establish a brand's personality with a video, TV commercials are the best examples. Videos drive the point straight home and are extremely mobile friendly. You can skip advertising on bus stops, SkyTrain stations, radio stations or maybe even on Google. All you need is a nice video that loads quickly and works great for your mobile audience.
A local business in California 'My Doggies Daycare', has made an excellent video to get more than 30k views on youtube. This is brand building at its best.

#4. Segment Your Audience And Treat The Repeats
Almost as important as defining your target audience is the next step. Segmenting your target audience and profiling your potential customers. This step is often ignored by most brands. For example, once a bigger brand figures out women from the age group of 21-35 are its target audience, it can afford to stop there. But as a small brand, you can't possibly talk to all the 21-35-year-old women around you. Segment the group further by focusing on behavioral characteristics like coffee lovers, impulse buyers, at-home moms, career focussed, working in retail, there are so many possible ways. Just make very clear profiles of these segments and then try to mold your brand to suit the ones which will get you the maximum business and growth.
Another rule here is the good 'ol Pareto's 80:20 marketing formula. You've heard this one before. You can get 80% of your business from just 20% of your total customers. But now is the time to focus on these 20% customers. These are the customers who will come to you repeatedly because you offer them a special treatment, personalized attention and maybe even an exclusive membership.
#5. Embrace Direct Marketing In All Its Forms
Direct marketing is the right investment for a growing business. It helps you talk directly to your customer, closing out all the other brands competing for your customer's time. You have a few minutes just to yourself. You can charm the customer with a cute thank you card or a funny keepsake. You can send her an email that makes her smile and as a result, feel closer to your brand. Innovative direct marketing is definitely a must for a small business wishing to earn loyal customers and brand awareness.
#6. Study Your Competitors. You Need To Be Both, Similar And Different
We are not contradicting what we said in the very start. You still need to be unique and your solutions will be small scale. But your customer has a visual space where she stores all the information regarding brands like you. So if you are a new Burger place, you still want the customer to think of you when she thinks of Mc Donalds. This similarity or belongingness to the same category is achieved through points of parity. If your brand communication doesn't look like it's coming from a Burger place then you will never be able to stimulate the burger loving hungry customers. There is a reason why the colors red and yellow are most common in F& B brands, eh?
If you see similarities in car advertisements and logos, that's coz they are meant to look similar. Once you have identified what's similar between your brand and your competitors, let's move to the next step – identifying the differences.
These differences will help your customer differentiate you from all the other players in the category. Maybe as a local furniture store you want your customers to think of you when they think of Wayfair and Ikea, but then what's your POD, Point of Difference? Are you boutiquey, are you quirky, are you cheap, are you apartment friendly? Are you targeting new families, young couples, are you talking to singles with new jobs? Your brand personality and strategy will vary accordingly.
We hope these tips help you declutter your branding strategy and focus on what's important. If you loved this article, don't forget to share it!
If you need help finding a direction forward or need a mini make-over for the new year ahead, we are here to help you with all the brainstorming. We'll work out a clean strategy for your brand that fits your goals and your pocket. Click here to get in touch with us and we'll do a free evaluation for your brand! Let's grow your brand together.
Think fresh. Keep it cool. Grow.